BUYING GUIDE
What happens if I send the wrong "instrument info" file after a purchase?
You must communicate it promptly before receiving the Packs. Once the packs have been received, it is not possible to cancel and you will be forced to repeat the purchase!
Can I install purchased packs on multiple keyboards?
Packs are linked to a single INSTRUMENT INFO file which is different for each keyboard. Therefore it is not possible to install the packs generated for the instrument info provided at the time of purchase for other keyboards with a different instrument. In practice, the packs supplied by us are valid and work for a single keyboard. If you want to install them on another keyboard you own, they must be repurchased in full.
What do I need to buy a Pack / Sound?
To purchase a Pack or Sound Sample Creator make sure your keyboard is compatible with those listed at the bottom of the page. Download the INSTRUMENT INFO file from your keyboard
For GENOS go to: Menu -> Expansion –> Export Instrument Info
For PSR-S775, PSR-S970, PSR-S975, go to: Function -> Menu -> Export Insrtument Info
For TYROS5 go to: Function -> Menu -> Utility-> Owner -> Export Insrtument Info
For PSR SX700/900 go to: Menu -> menu2 -> Expansion -> Export Insrtument Info
Click here to download the software EXPNASION MANAGER: Download
How to send the instrument info file to SampleCreator
Once the purchase is completed you can send your file instrument info via email to shop@samplecreator.it or in response to our order summary e-mail.
To be sure that the file arrives correctly, it must be converted into .zip or .rar beforehand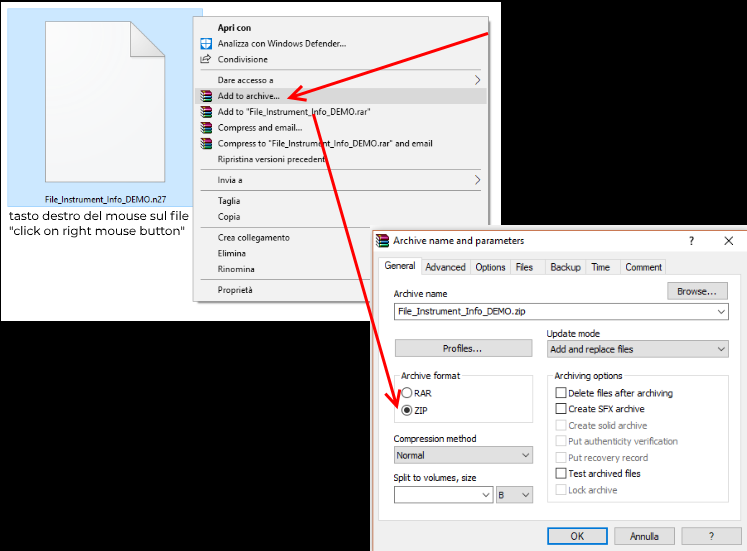 How can I pay?
You can pay by PayPal or credit card. The order is considered valid only when we receive the payment of the relative amount.
Once the order has been processed and payment has been made, we will send you the PACK by e-mail in the audio format of your keyboard within 2-3 days! Payment is no longer refundable upon receipt of the audio tracks.
Powered by HTML5 Responsive FAQ